About us
Schiki was establish in 1992 by its founder Srečko Širca. Company is in the business of transport technik from the beginning, but through the years we made our one production and confectionary of conveyor belts. We now own grounds of production and warehouse of 5.000 m2 and have 20 employees. Company is family owned by second generation that is still in the same motion forward as before. Company Schiki streams through production transformation and digitalization so we can provide our customers with quick and quality product. Also we ISO 2015 standard for measurement of quality production and products so our customers can be fully satisfied.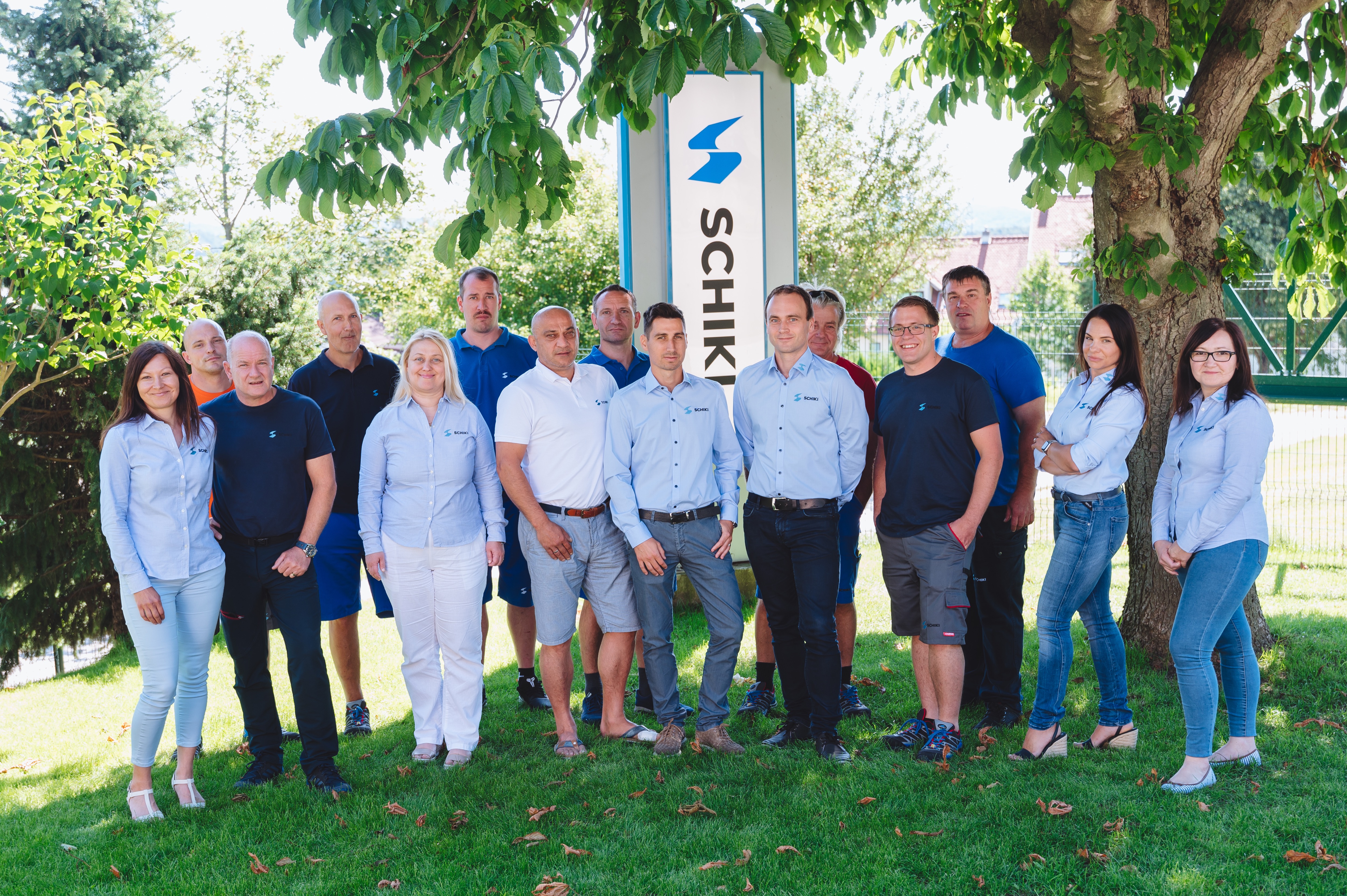 Mission & Vision
Our vision is to help our customers improve the reliability, quality and productivity of their equipment and processes by providing them with first quality of conveyor belts, power transmission products and services.
Our mission is to be a long-term partner in your success of good function production. We are oriented for continuous improvement and enduring relationships with customers, suppliers and employees. We stream to develop our unsurpassed team of professionals with deep industry experience and application knowledge.
We want to continuously improve our production of confectionary transport Technik for better customer and employee experience.
1992
Start of the company.  The first starts of the company was in the small production.  But as the market grow so did Schiki and the production.
1996
The company bought new larger facility and their first HF machine for making conveyor belts with cleats and sidewalls.
 2001
The company bought current location of the company the facility of 5.000m2 that was already in use of production. They bought new presses and punching machines. The first machine for longitude  V rows for conveyors up to 50 m long.
 2010
Opening of new company in Serbia Schiki Belt with his one separated production.
 2016
The firs CNC machine for milling different grooves and making different perforation.

New generation takes the lead in the company.

 2019
Renovation of the old wearhouse in the new production.

New bigger HF machines and digital cutting machines.

2020
First robotic press. Digital transformation of the production.