In our modern production facility, we can offer more styles and variations of lightweight rubber belting than any other belting company.
With over 2,100 single-ply and multi-ply belting constructions, we provide durable belting solutions for almost every industry.
Lightweight conveyor belts in rubber elastomer, EPDM and silicone. Produced and delivered efficiently and effectively.
Product Range
Schiki Belting utilises a wide variety of raw materials in producing our lightweight rubber belting products. Specifications range in many thicknesses. We offer both unsupported and fabric inserted materials.
Thermoset rubber
Excellent abrasion resistance
Excellent grip in wet and dry characteristics
FDA
Temperature range -40 °C to 121 °C
Paper and Cardboard Industry
Wood Industry
Inclined transportation
Tobacco Industry
Agriculture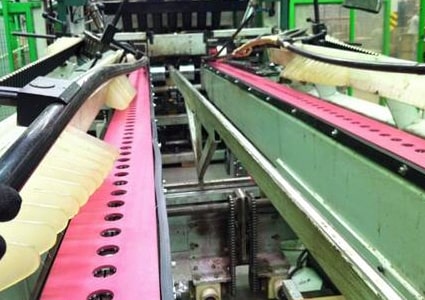 Thermoset rubber
Excellent abrasion resistance
Excellent oil and fat resistance
Good grip in wet and dry characteristics
Temperature range -18 °C to 121 °C
Paper and Cardboard Industry
Wood Industry
Sugar Industry
Detergent powder
Metal Industry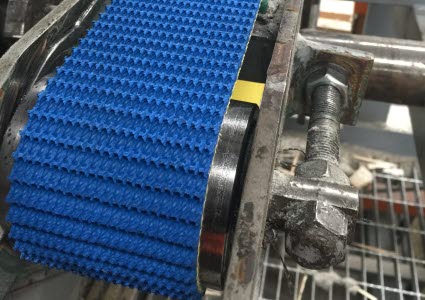 Thermoset rubber
Excellent oil and fat resistance
Wear and impact resistance
FDA / USDA
Temperature range -18 °C to 121 °C
Food processing (meat & poultry, fish and corn flakes)
Chemical Industry
Textile (roll covering)
Cardboard production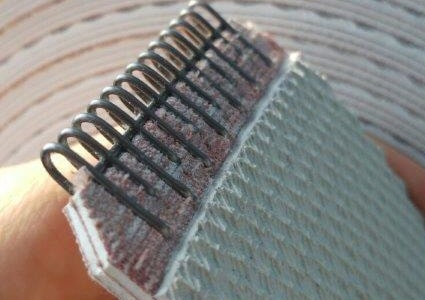 Thermoset rubber
Good abrasion resistance
Excellent grip
Economical
Temperature range -40 °C to 121 °C
General package handling
Airport Industry (inside and outside terminal)
Brick and Tile Industry
Chemical Industry
Carton Industry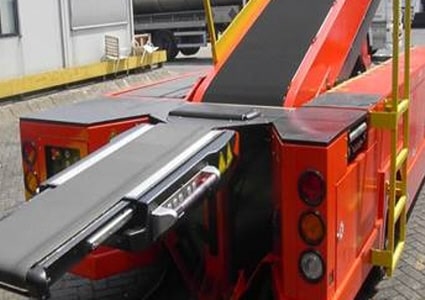 Thermoset rubber
Excellent chemical resistance
Excellent oil and fat resistance
FDA / USDA
Temperature range -54 °C to 149 °C
Freezers
Frying operations
Shrink tunnels
Food processing
Microwave ovens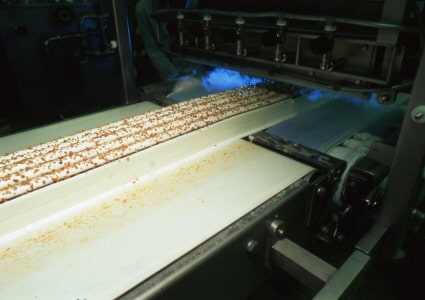 Thermoset rubber
Excellent release properties
Good chemical resistance
FDA / USDA
Temperature range -54 °C to 176 °C continuous, -58 °C to 260 °C intermittent (depending upon carcass construction)
Tyre Industry (mixing department)
Chemical Industry
Shrink tunnels
Food processing
Leather and Textile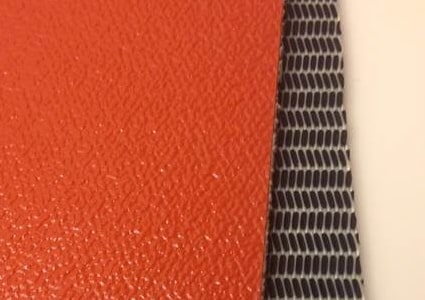 Thermoplastic
Excellent release properties
Excellent chemical resistance
Excellent stain resistance
Good oil and fat resistance
FDA
Poor abrasion and scuff resistance
Temperature range -50 °C to 82 °C
Extrusion Industry
Food Industry
Chemical Industry
Fiberglass Industry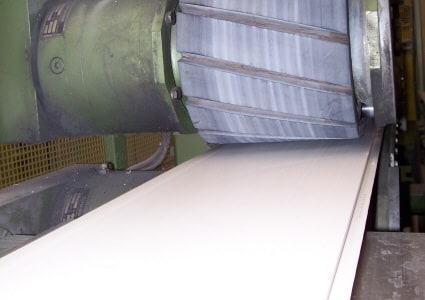 Tyre Industry
Cardboard
Metal stamping
Car Industry
Aluminum extrusion
Temperatures up to 120 °C