Food
Food Safety Solutions
Food Safety is of paramount importance in the Food Processing Industry; consumers and governments alike have insisted on ever-higher standards that can only be achieved through the implementation of stringent sanitation practices. Selecting the correct belt is a critical component in a total plant hygiene and sanitation strategy. Through its ongoing introduction of innovative hygiene solutions, Schiki Betling continues to prove its commitment to quality and Food Safety for the Food Industry. Our comprehensive product range offers Food-Safe cost-effective conveying solutions in a wide variety of application conditions.
Below is a selection from the ever-increasing list of hygienic belting solutions that Schiki can offer you:
Non-fray Belts
Metal-detectable belts and accessories
Pin-less easy-to-clean Modular Belts
AntiMicrobial Belts (AM)
Pop-up Flight for hygienic product support
Sealed edges Belts
Homogeneous Belts
Footless carriers
Light blue belts for easier detection of contaminants or hygiene issues
Easy clean non-stick compond Belts
Matt M1 non-stick belt finish
PVC and PU crack-free covers
Meat & Poultry
Schiki Belting provides belting solutions that match the Meat and Poultry Industry's needs, such as hygienic design and Food Safety, durable and efficient processing and ease of cleaning.
Unique Modular Belts constructed to minimise fissures where bacteria can hide and where knife blades can get caught or fragment
Synthetic Belts with antimicrobial covers and KleenEdge non-fray edges to eliminate contamination
Easy-to-clean characteristics that reduce water waste
For all the process steps right up to end of line packaging, our belts help you maintain the highest levels of Food Safety without sacrificing efficiency or production time.
Stunning
Stunning with CO2 followed by sticking is regarded as the most gentle method of slaughter. The concentration of CO2 in the air renders the animals unconscious. Then they are either electrically stunned or stunned with carbon dioxide (CO2).
Skinning / Scalding / Cleaning
After cleaning, the animal comes to the clean slaughter line, where the organs are removed.

 Cutting / Splitting / Deboning
The carcass is processed into main and by-products in several steps. The deboning speed is determined by the supply of carcasses or carcass parts. This keeps the pressure on the work-load and therefore on the production. The deboned meat and the by-products are checked in crates or on a conveyor belt and led away.

 Further Processing
Depending on the product, meat undergoes different processing, such as pickling, cooking, smoking, grilling, baking, maturing and drying. Cutting, slicing, meat separation and sausage stuffing are all processes where belts are needed.

 Meat Logistics
Full meat crates can weigh up to 70 kg. A heavy duty belt is required to convey these heavy packages to the storage or dispatch area and often accumulation can occur.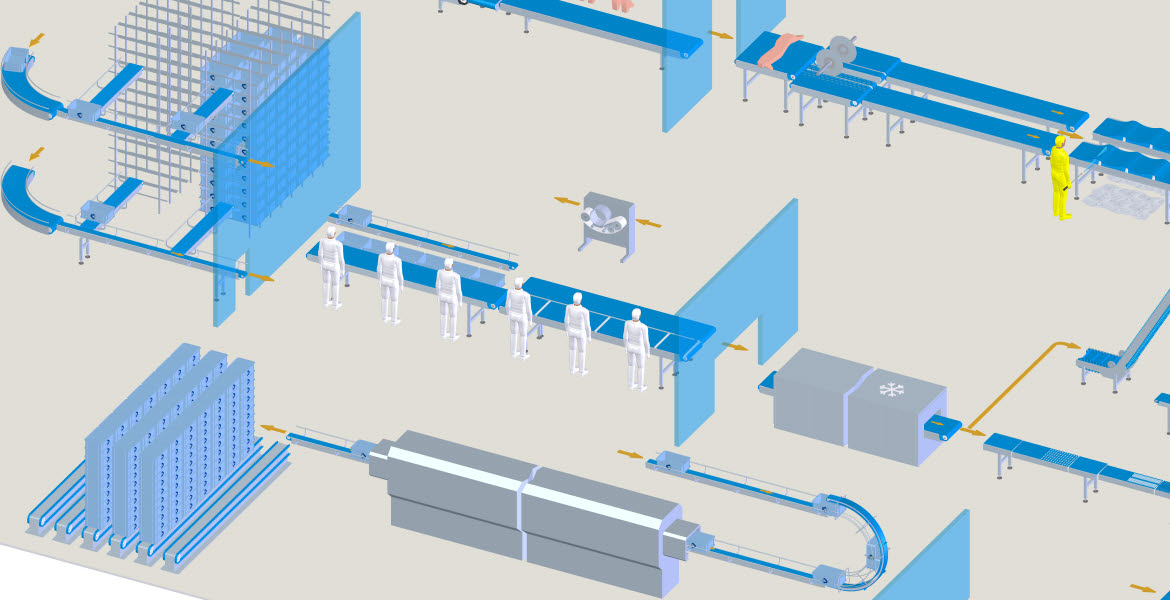 Meat Packaging
Packaging processes vary a lot depending on the type of meat being packaged. Packaging plays a key role in preservation and expected shelf life.

Bakery: Breads & Rolls
In the Bakery Industry, you're looking for production consistency, quality, shelf lifetime, waste reduction and, of course, Food Safety! What's more, you need this day in and day out, every production shift, because downtime is costly and disruptive.
Our Food Grade certified belts deliver consistently reliable performance and are designed to cut down on waste and eliminate any risk of contamination.
Dough Handling
This is where it all starts! After the dough mixer, wet dough applications begin to determine size and shape to bakery products. We offer our extensive experience for your needs in dough handling with dedicated solutions in moulding, dividing and lamination.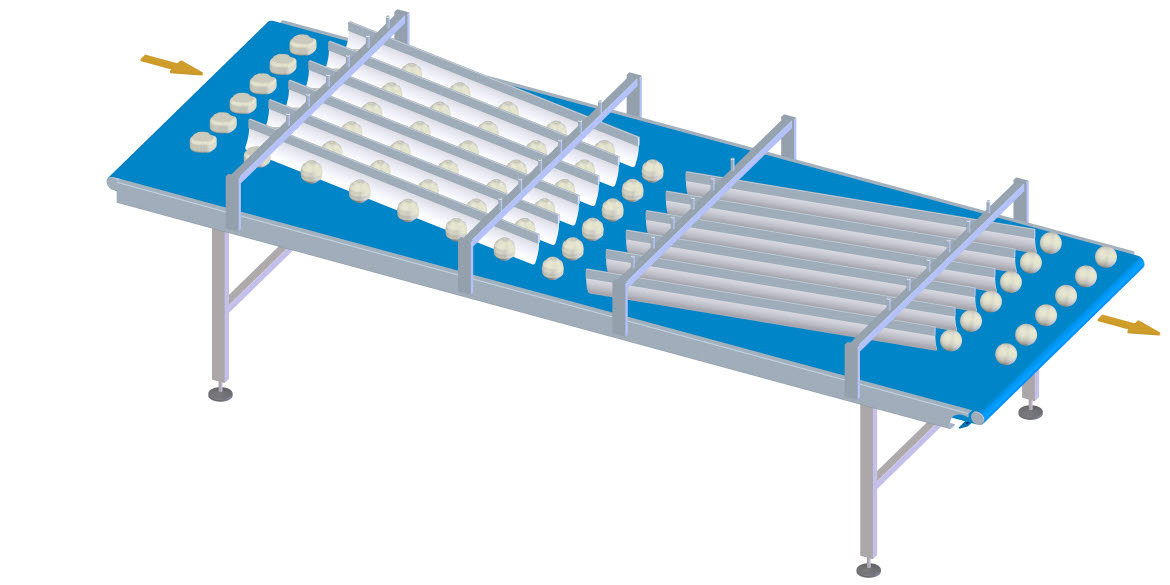 Linear Proofer
Perhaps the most delicate stage in the baking process, proofing is necessary for all leavened breads. Any dough stretching or vibration during this stage will damage both the appearance and the quality of the breads.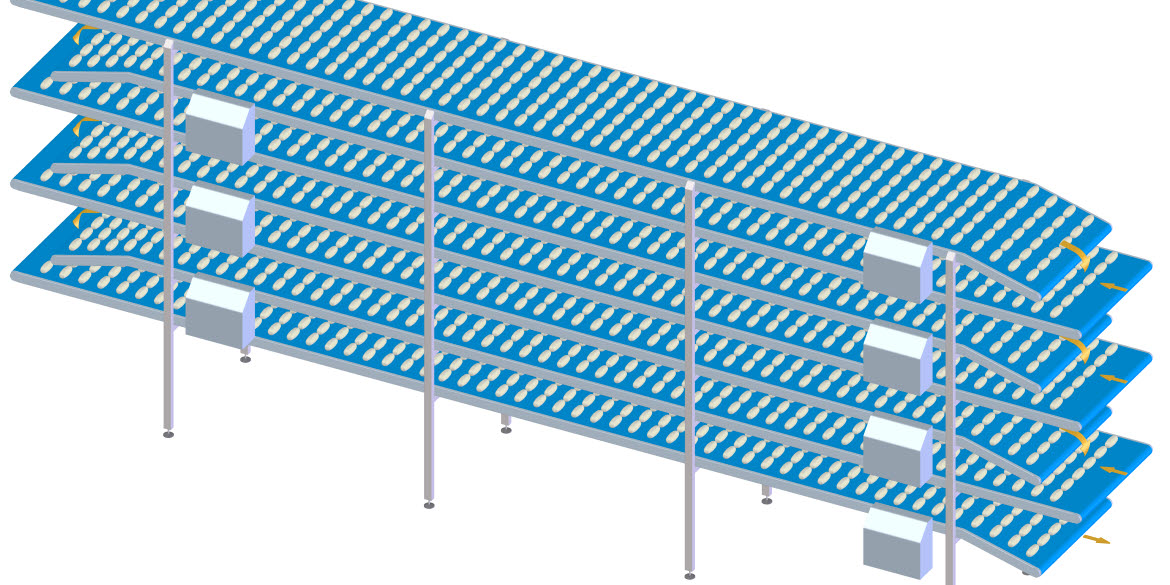 Spiral Proofer
Due to the efficacy of their high-volume capacity combined with compact dimensions, spiral proofers are the preferred option for large industrial bakeries.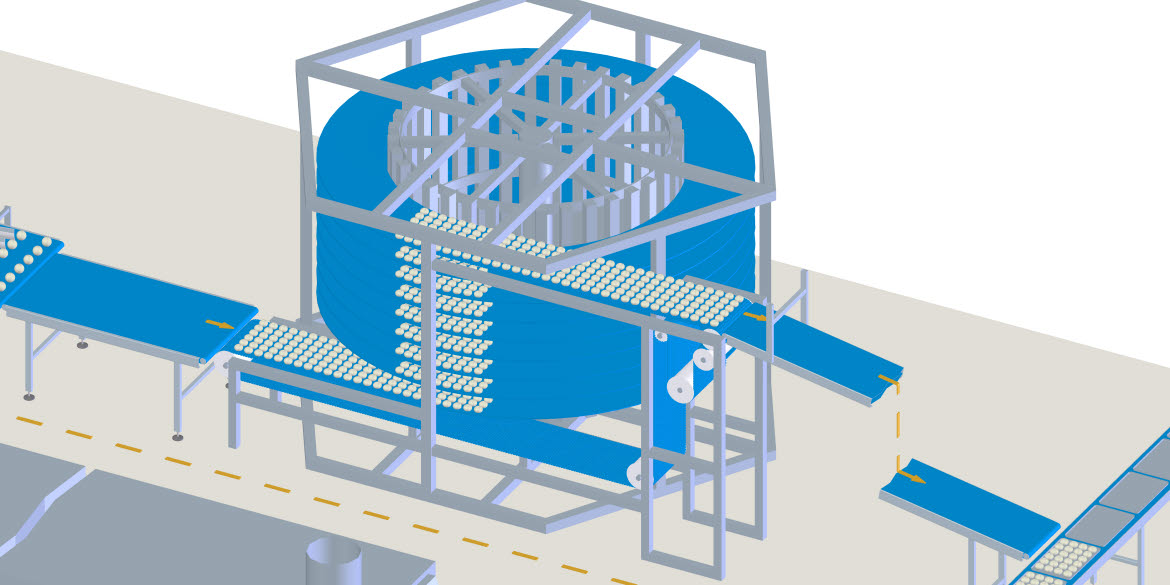 Infeeder and Take-off Oven Belt
Bringing the dough to the oven to be baked and taking the bread away once it has been baked is a job for smooth-running belts that can handle the heat. Our range of solutions, developed from our long industry experience, include belts designed for direct contact with your dough as well as those.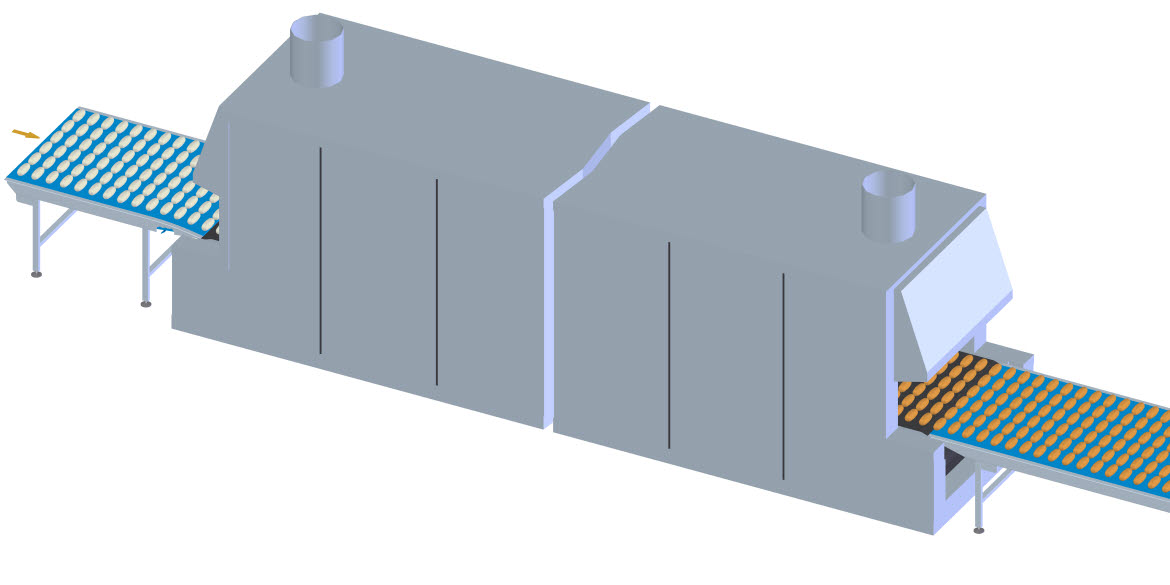 Depanning
Schiki is familiar with all the challenges related to removing bread of different shapes and weights from baking trays.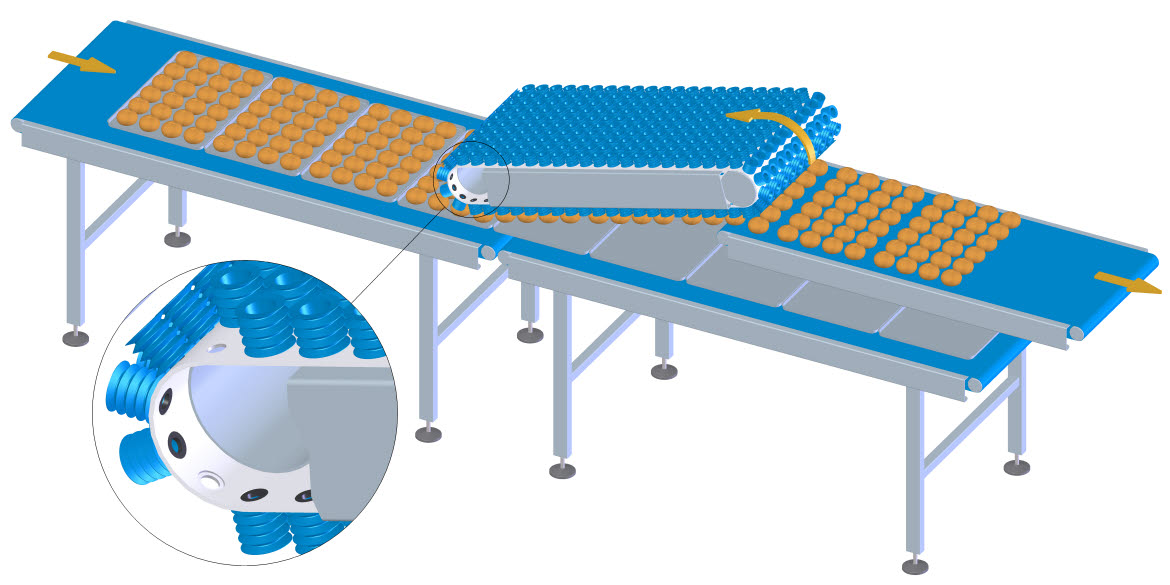 Spiral Cooling and Freezing
Bread must be allowed to cool and the right amount of moisture must evaporate from the bread before the loaves are ready for slicing and packaging. Good air circulation during this period is critical.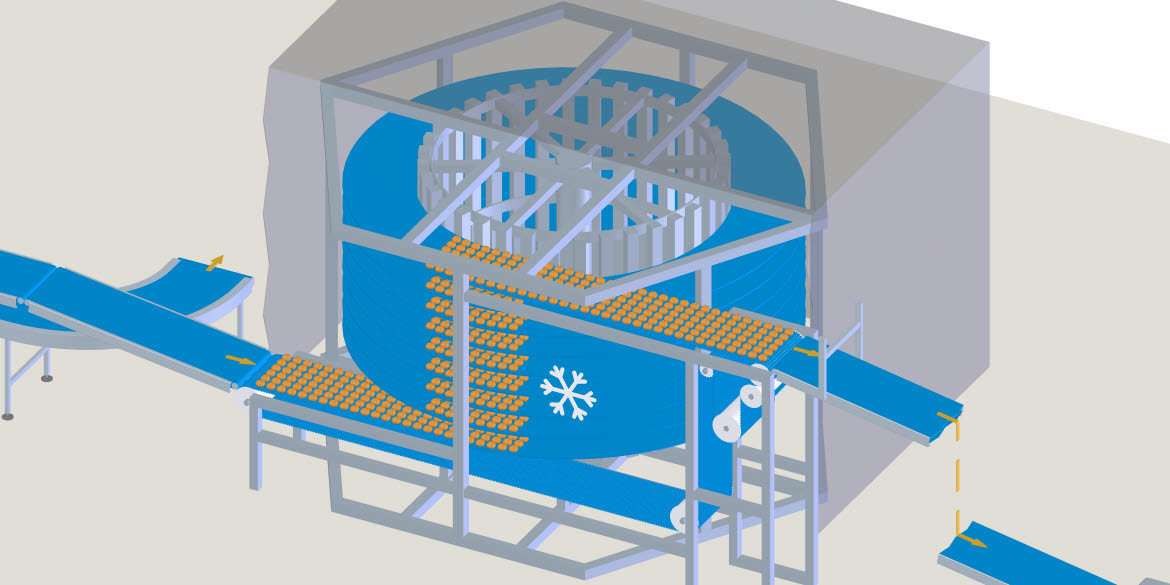 Slicing and Packaging
The last stage of production involves slicing, bagging, sealing and conveying the finished product to the end of the production line. This is also where the final inspection, including metal detection and weighing, takes place.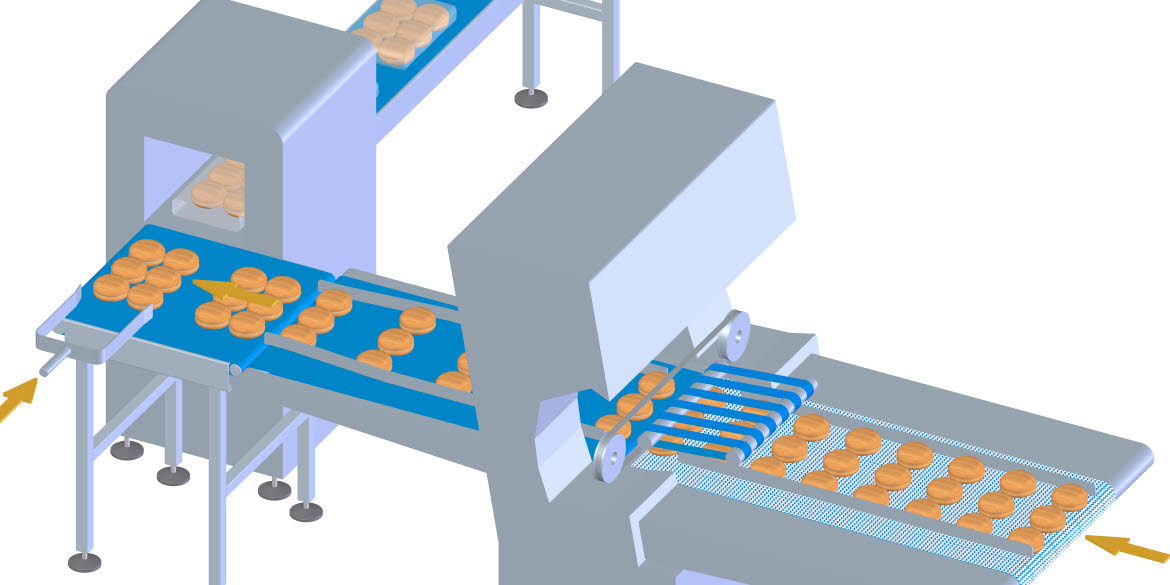 Bakery: Cookies
Whether it's biscuits, cookies, snacks or other baked items, the Bakery Industry produces an irreplaceable part of our daily diet. This means that industrial bakery lines must keep moving, no matter what.
Dough Mixer
This is where it all starts! Wet dough applications give the first shape to bakery products.

Laminator
This process step, which ensures regular dough thickness, requires high-quality belt performance for a smooth transfer between the lamination stations.

Rotary Cutter
The quality of cookies depends in large part on using the appropriate belt with the proper grip and release properties during the cutting process, when the dough is delicate and thin.

Rotary Moulder
AmDough Endless Woven Belts offer unmatched quality in yarn material selection and weave design. The wide range of AmDough solutions guarantees the right rotary moulder belt for the right dough extraction.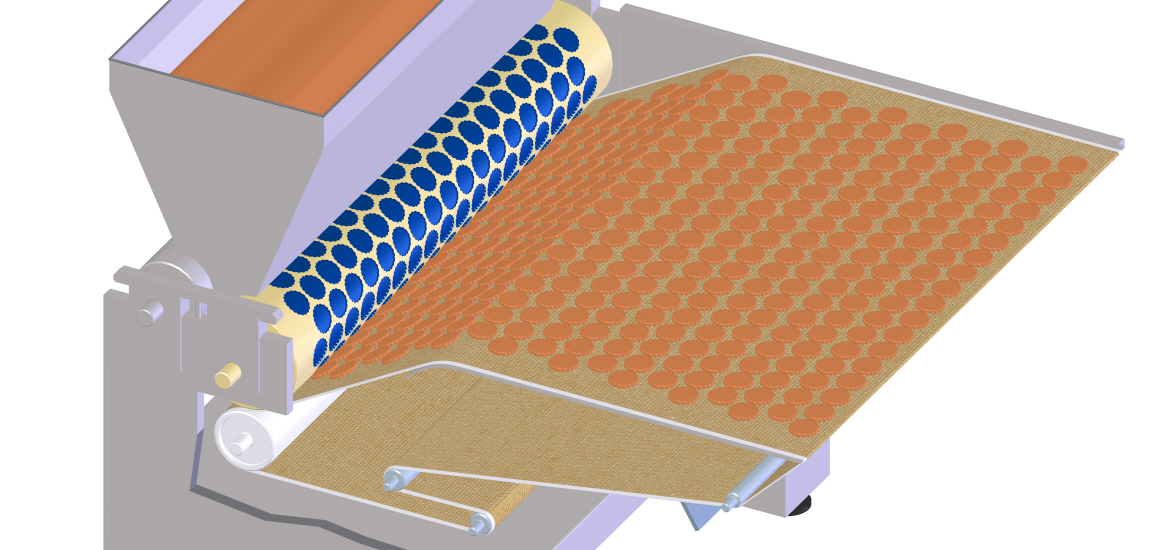 Depositor
Different dough ingredients are extruded from nozzles directly onto the belt, forming the cookies. Here, hygiene and resistance to oil and grease are very important.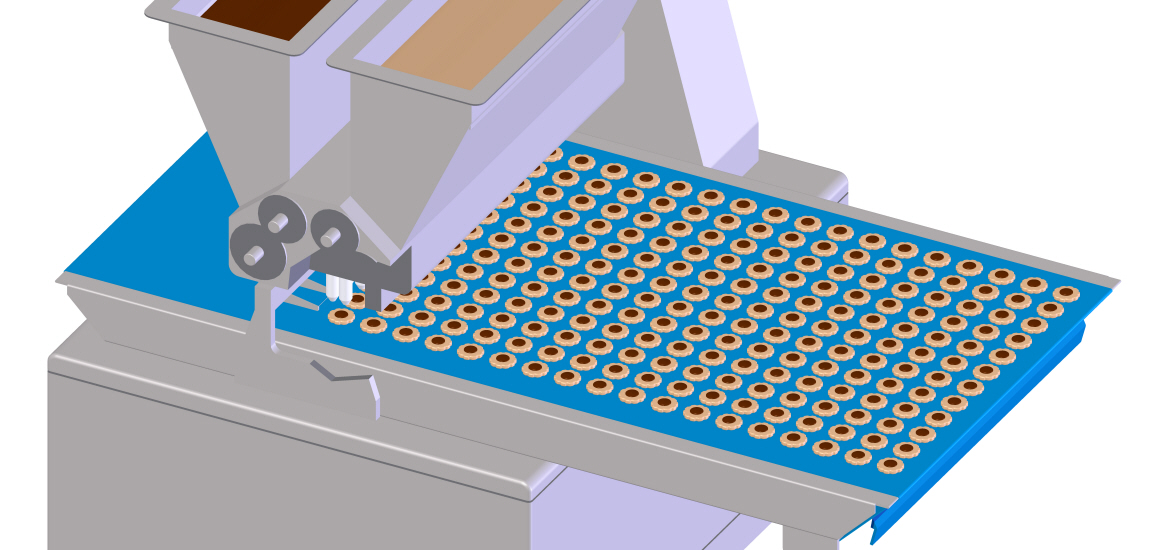 Infeeder and Take-off Oven Belt
Releasing the thin dough as the products head into the oven and then taking the biscuits off the steel belt after the baking process are both very delicate steps in the manufacturing process. High temperatures, high-speeds and very small transfer points for reliable product positioning are all elements that require high-quality, high-performance belts.

Cooling Belt
Before transferring baked cookies from the oven to the wrapping machines, it is essential to ensure that the product is cool enough for handling.

Stacker Belt
A very delicate stage in the production process, stacking is carried out by a set of conveyors (one of which runs at a lower speed than the other) gently overlapping and piling up the cookies along the metal rails for the horizontal flow-wrap packing equipment.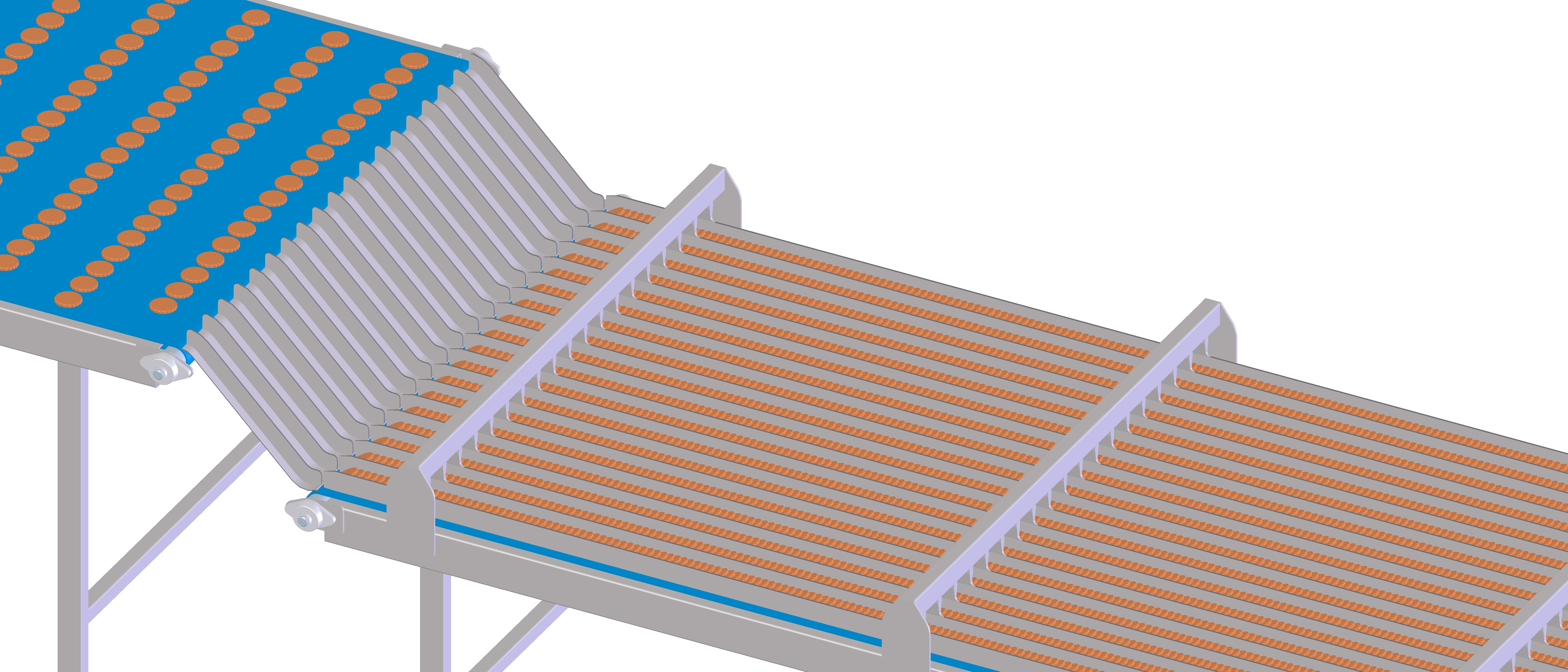 Packaging
To ensure that the finished product ends up in just the right position for the flow-pack equipment, precise belt grip is essential. Accumulating or pulling fragile products requires either perforated high-grip belts or matt-finish belts to ensure low friction.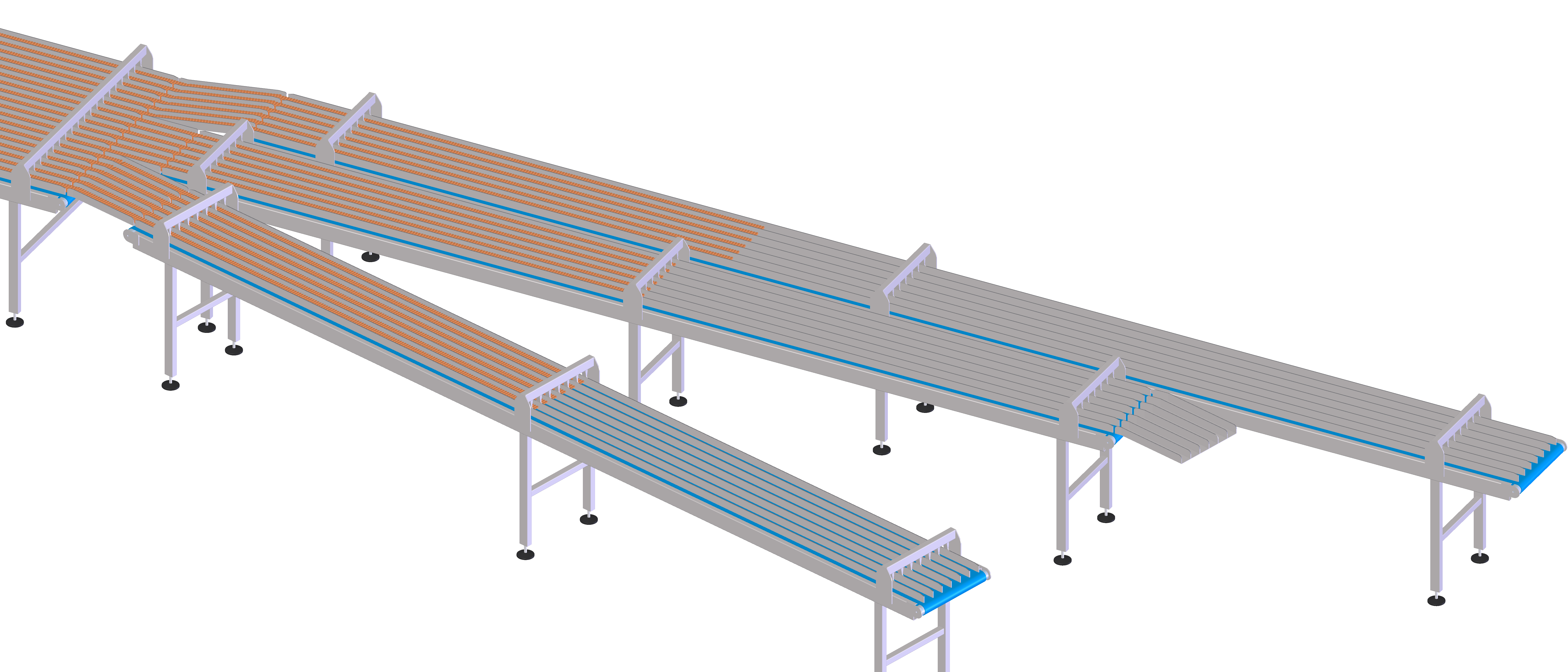 Confectionery
Confectionery can be difficult to deal with – products have a tendency to be sticky, tricky to cool and easy to damage. Our non-stick belts are designed to handle your sweets gently and hygienically, complying to all relevant Food Grade standards while performing with reliability and accuracy.
Cocoa Processing
In cocoa processing, hygiene is of the utmost importance. There is a high risk of contamination at all times, and belts are particularly vulnerable.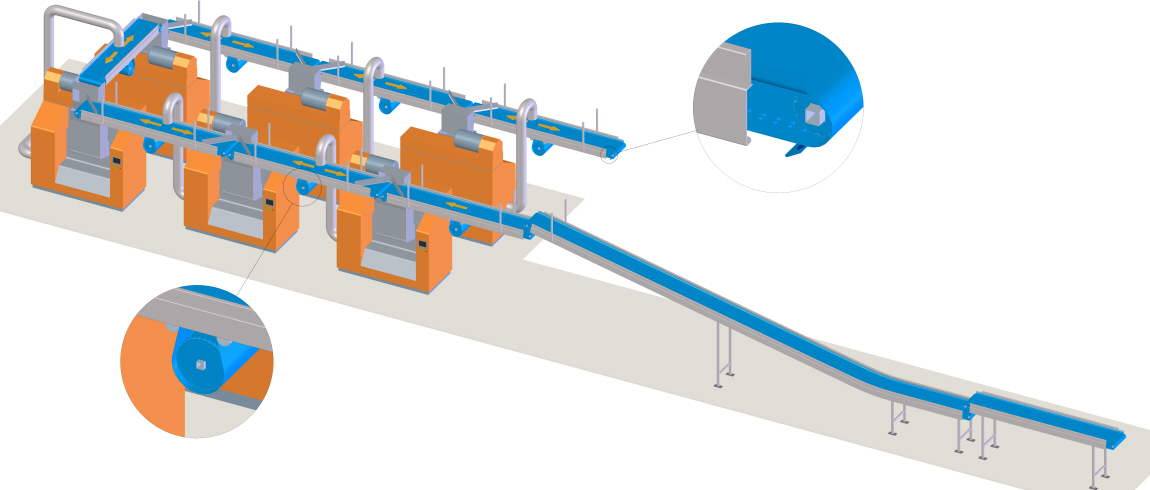 Cooling Tunnels
The "art of chocolate tempering" requires the use of the appropriate belt. A belt with a good thermal gradient will facilitate the difficult task of ensuring gentle cooling.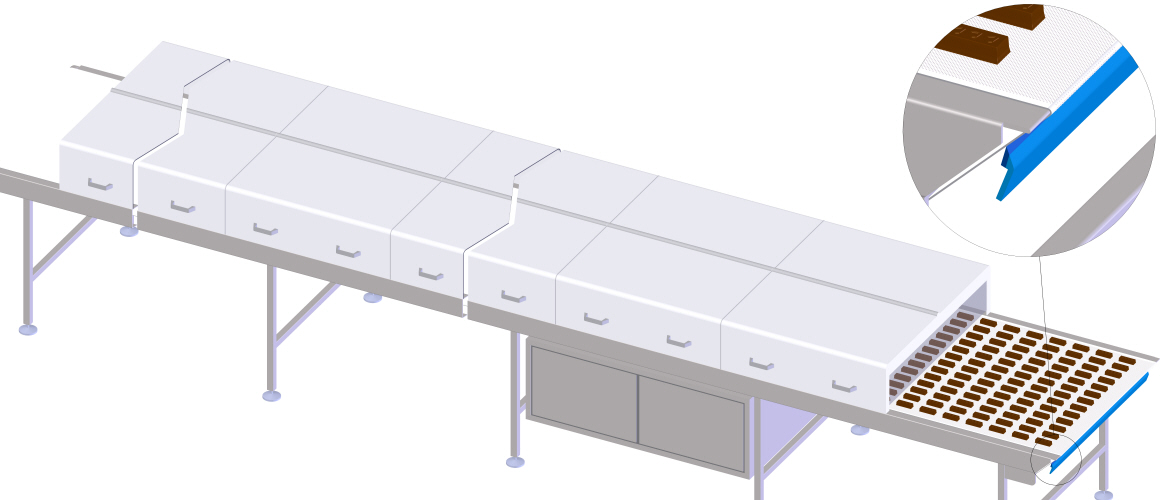 Wrapping and Packaging
Wrapping and packaging confectionery products across a range of shapes, sizes and weights at high speeds needs a wide variety of belting solutions. Schiki Belting offers you positive-drive and friction-drive belts with just the right friction required for every packaging need. Available solutions include Synthetic Belts, Special Belts, Modular Belts, Round Belts, Endless Woven Belts and Timing Belts.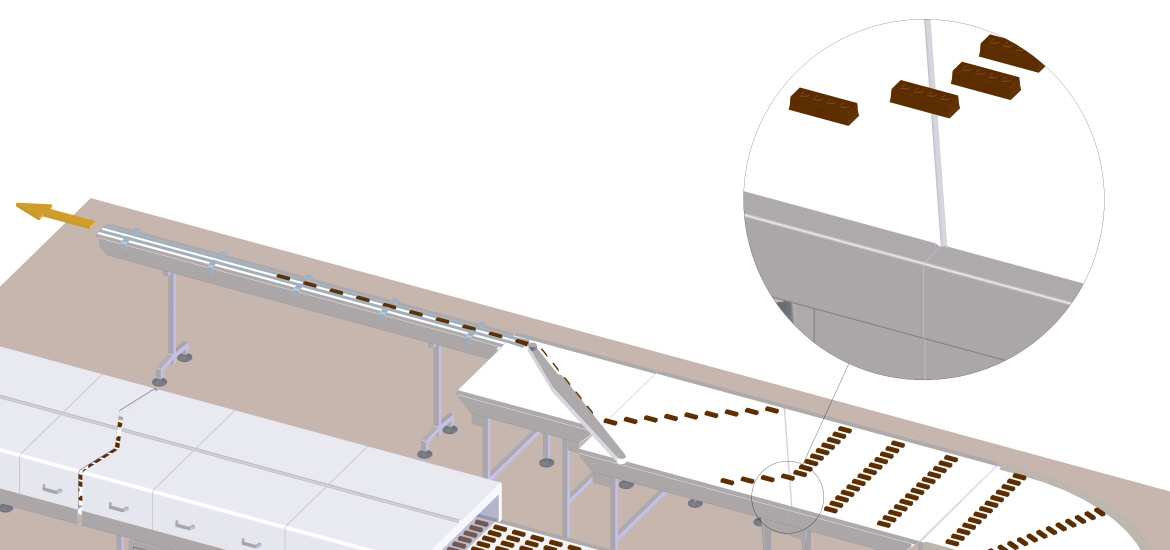 Fish & Seafood
In the Fish & Seafood Industry, speed, accuracy, efficiency, throughput, Food Safety and up-time are all of paramount importance.
Ammeraal Beltech has the right belting products (from plied Synthetic Belts to Modular Belts to ultra-hygienic Homogeneous Belts) for processing, draining or dewatering, glazing, freezing, cooking or packaging.
Fish Arrival
When the seafood products arrive ashore or into trawlers at sea, the catch will be stored in holding tanks. So called 'swan neck' conveyors are used for transportation.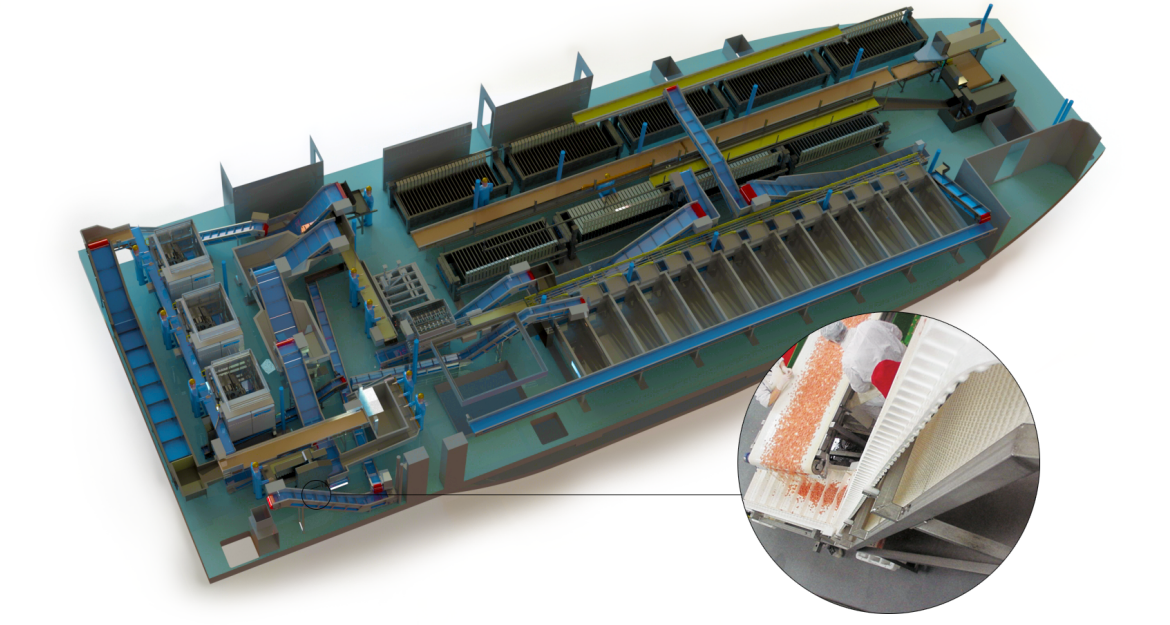 Gutting / Sorting / Weighing / Grading / Batching
Fish enter the gutting area where quality inspectors feed them into a dual-lane gutting grader. The grader weighs to high accuracy, and then automatically directs the right size and quality of fish to the optimal gutting machines.

Fillet Processing
Fillet processing includes transportation, de-heading and tail cutting, equipment for gutting and skinning. The processing machines can be integrated into automatic lines, in factory installations or on board trawlers.

Further Processing
Further processing of seafood products can happen at large-scale factories. Depending on the product and desired end result, the seafood undergoes different processing, cutting, slicing and separation.

Internal Logistics
Conveying systems in the Seafood Industry are hygienically designed for unpacked or packed fillets, but also for connecting crates, cartons and trays of product to a variety of production areas such as packaging, storage or further processing.

Packaging
After washing and cooling, fish and seafood items enter the packing area. Each item is intelligently distributed to the process best suited to achieve optimum results, for example freezing, filleting or to the automatic box filling station.

Fruit & Vegetable Processing
Our belts offer an inviting range of open-surface percentages to meet all your application needs. Our Screen Belts, for instance, are manufactured in various different mesh sizes for use in dewatering, drying, cooling, sieving and filtering. What's more, the non-stick and antimicrobial properties of our belts help reduce waste and assure Food Safety.


 Canning & Bottling
Reliable high-performance belts for demanding food and drink container applications
Schiki Belting range of Slat Top Steel and Plastic Chains are ideal solutions for the challenging applications to be found in both the manufacture and filling of glass and metal containers.
Our Classic Range, with hardened carbon steel, austenitic stainless steel and ferritic stainless steel chains, are durable all industry standards.